As a psychologist in Grevenmacher, Luxembourg, I walk with people on their path to a meaningful life despite challenges and suffering.
Crises, hardships and pain are an inevitable part of life. The question of how people can be empowered to face life - with all its ups and downs - is a leitmotif of my work. I am inspired and moved by the enormous potential and vitality in each of us. I consider it a privilege to work with a person through their fears, challenges and hurts and to help them experience healing and restoration.
My goal for the counselling process is to create a relationship built on safety, trust and hope where people feel accepted and nurtured to grow in new and meaningful ways.
For this reason, I see counselling as a way of helping people to reduce suffering, overcome life's challenges and experience more joy, meaning and self-acceptance.
Even a happy life cannot be without a measure of darkness, and the word happy would lose its meaning if it were not balanced by sadness.

— C. G. Jung
Depression
Anxiety Disorders
Obsessive-Compulsive Disorder
Burnout
Family Counselling
Grief and Stress Responses
Psychosomatic Symptoms
Life Crises
Conflicts
Life Changes
Personality Development
Relationship Problems
A Holistic Approach to Counselling
My approach as a psychologist is integrative, interdisciplinary and based on behavioural therapy. According to your needs and strengths, I combine elements of different forms of therapy tailored to your needs to provide you with the best possible counselling and support. To do this, I am committed to the latest scientific findings.
One of the most well established approaches of the so-called third wave of behavioural therapy is Acceptance and Commitment Therapy (ACT). This combines behavioural therapy techniques with mindfulness-based strategies and interventions aimed at identifying personal values. Thus, experience- and emotion-activating methods are used in psychotherapy along with integrating biographical experiences. In my work with clients so far, I have been able to clearly see the high effectiveness that has been confirmed in numerous scientific studies.
People often seek counselling when their own attempts at finding solutions and coping strategies to alleviate the issue have not worked. In fact, research confirms that our coping strategies far too often become part of the problem, preventing us from living a life that corresponds to our actual values and goals. We get stuck and sink more and more into loneliness, isolation, hopelessness and self-loathing. New paths must be found, new possibilities for action and new perspectives. In counselling you will learn a different way of dealing with your situation. You will learn to implement new strategies and modes of behaviour in your everyday life, helping you to break out of the present cycle and to consciously move in a direction valuable to you. A meaningful and value-oriented life is possible even in the face of great challenges and pain.
A holistic approach to counselling means that in my counselling practice you are seen as a whole person. The layers of the psyche, the body and the mind cannot be separated from each other and are mutually affecting each other all the time. Therefore, during diagnosis I naturally consider possible connections to physical illnesses and help you gain a holistic perspective on your situation.
Counselling is available in German and English.
Nelli Petrule
M.Sc. Psychologist
Married, one child
Bachelor in Social Counselling and Life Coaching
Master of Science Psychology
Certified ACT therapist (Acceptance and Commitment Therapy)
Additional training as PITT-KID counsellor (Psychodynamic Imaginative Trauma Therapy for Children & Adolescents)
Licensed counsellor for PST-R diagnostic methods
Extensive experience in psychological treatment - in the inpatient social psychiatric field as well as in the outpatient setting
Psychologist in the Praxis fir Psychesch Gesondheet, Ettelbrück LU and in the Centre de Psychologie, de Psychothérapie et d'Art-Thérapie
---
Call me or use the contact form to make a first appointment.
The first appointments are for us to get to know each other. You can get an idea of who I am and how I work and what our work together will look like. I will assess your specific situation and carry out a detailed diagnosis and also provide you with detailed information about suitable treatment methods and advise you on how to proceed.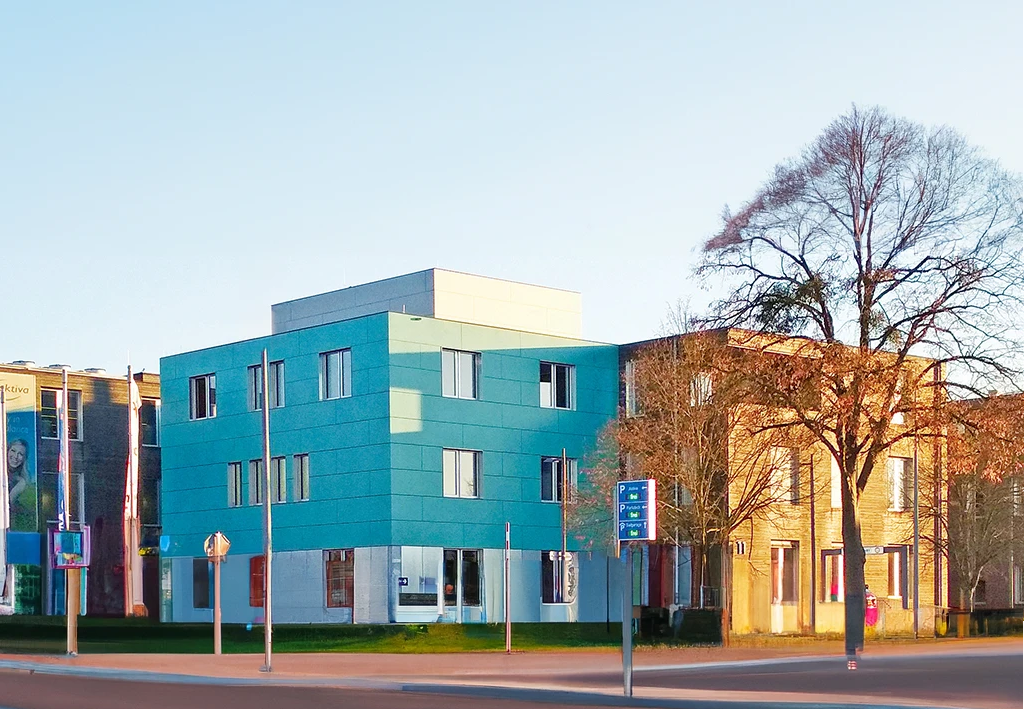 ---